Wired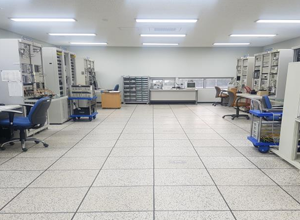 Main Facilities
Cable modem (cable set up box, etc.) test system
Optical communications (optical modem, optical transceiver, etc.) test system
Voice communications (phone, FAX, etc.) test system
Wired Test Items
Minimum range of cable modem signals, size of spurious emission, etc.
Frequency of optical communications, 2ndintermodulation,etc.
Transversal voltage balance of voice communications, direct current resistance, etc.
Wireless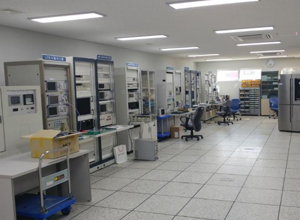 Main Facilities
Radars on ships, measurement system for marine or aviation business such as AIS-SART
Measurement system for radio equipment with a specific range such as wireless LAN, Bluetooth, etc.
Measurement system for wireless millimeter wave device such as collision avoidance radar, object detection radar, etc.
Wireless Test Items
Antenna Power Supply, Frequency Tolerance, Unwanted Emission, Occupied Bandwidth
Specific Absorption Rate (SAR)